Tumay Seafood has started aquaculture production of Mediterranean fish farming in 1993 at İZMİR/Turkey. We have continuously invested our business from 1993 to today and reached to 5800 tons/year production. In last 5 years we have added our new plant investment at UZUNKUYU / Urla. The plant completed in the first quarter of 2014 and became the biggest fresh seafoods packing plant of Europe.
Our Mission

Tumay Seafood aims to become one of the biggest leading company on terms of production and exports in Turkey with its high quality production skills and production capacity. With these possibilities Tumay seafood aims full customer satisfaction.

Our Vision

Becoming one of the Biggest customer orientated companies in Turkey which deals with Aquaculture of fish products and services.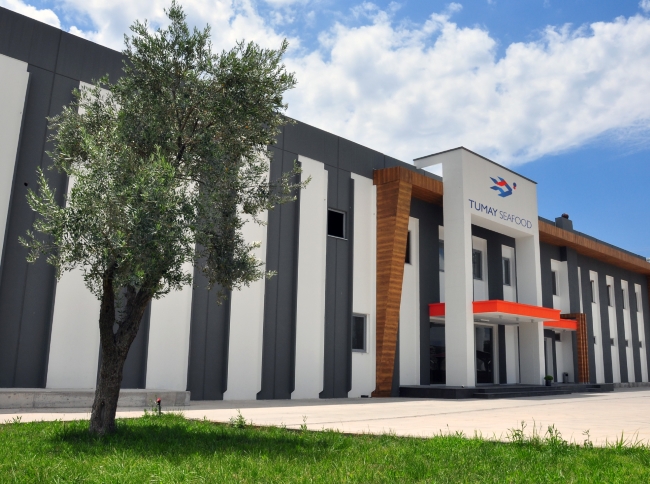 Tumay Group Corporate Video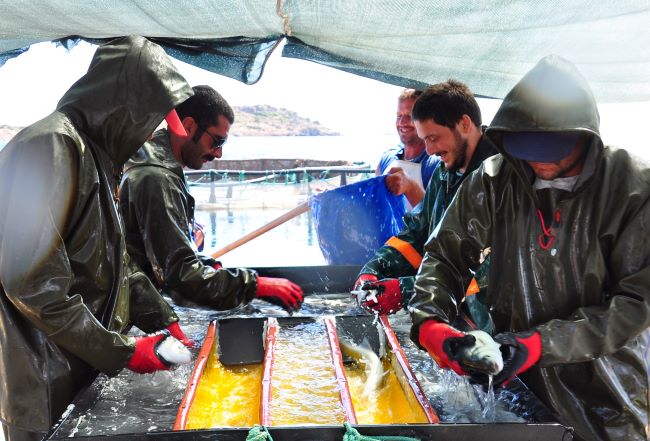 Our experienced Staff is the contributive part of our organization. Keeping our personnel abilities, motivations and happiness on the top level, letting them share their ideas on their fields and supporting the team work are our main principle.
Quality

Aiming the best quality on each step of our organization carries us to success. Supplying the best quality products will let us have satisfied customers all this naturally give us the chance of increase our value on the market

Continuous improvement

In the path of being a leader company in our field continuous investment is always supported by us.
Food Safety

All stages of our production is tracked by our quality department and all analyses are performed by third part ministry controlled laboratories to ensure the best quality for our customers

Quality

We have an unique advantage in terms of quality. The most important point for fresh fish quality is the time after harvest to packing. Our packing plant is in the center of all our farms and only 13 Km away from each of them. This enables us to have freshly harvested fish to be in our packing plant in 30 min. 

Certifications

Tumay follows a continuously improving quality managements that is powered with several certificates which are GLOBAL GAP (GGN: 4056186314000), IFS (C 0260227) and BRC (C 0260227). Our management system cares about the environmental, occupational health and safety.

Traceibility

Our fish is %100 traceable from the juveniles to packed fish. We are able to trace all levels of production till the final destination.